Here you will find an English translation of the past thread concerning my 86", initially in French on the following link :
http://forum.le-temps-des-series.com/vi ... 10&t=18325
1. Vehicule's presentation
Looking on the classified ads, I saw this 1954 Series One on june 2009.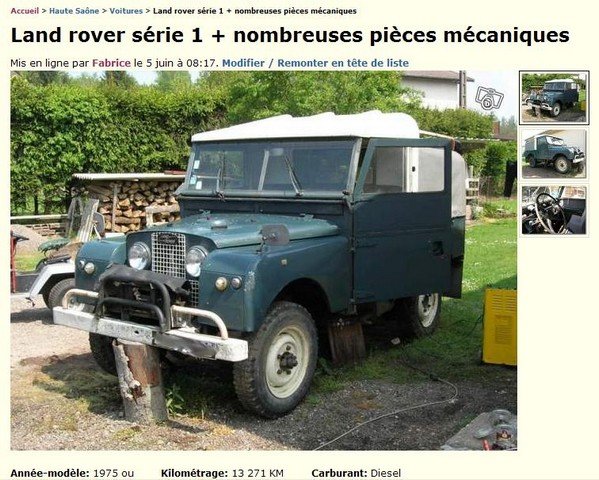 This is a rare RAF blue Series One.
Initially sold for Swiss export market, this 86" arrived in France in 1992, because of his actual owner.
When the actual owner bought it in 1992 he decides to fit a Peugeot Indenor Diesel engine.
Big modifications are made on chassis, gearbox, wiring loom and accessories…
The problem is this vehicle is not street legal, because energy become diesel and the "carte grise" (French V5) still mentions Petrol.
It was not a problem in the past, because old vehicles don't need MOT. Since 2009, MOT is also mandatory for old timers so engine modification becomes a problem.
It was a bad new when I discovered this point, because the 86" becomes a vehicle without V5…
BUT...
…What a fantastic suprise when the owner tell me he has kept the genuine engine, gearbox, and accessories !!!
It's possible to come back to genuine specifications and come back street legal.
................................................................................................................................................................
Here it is the Lovely series one when I seen it for the first time.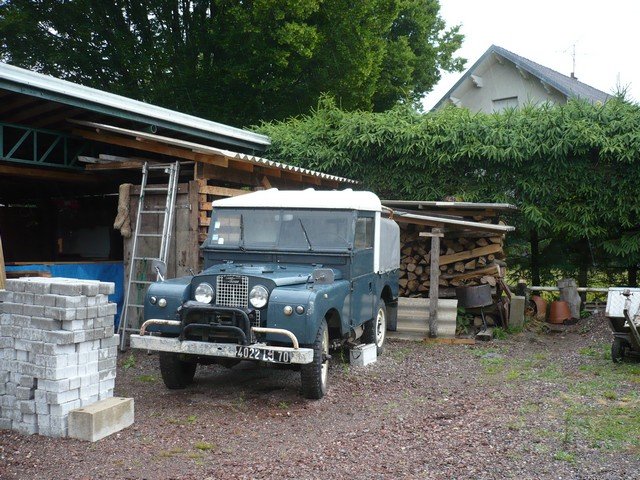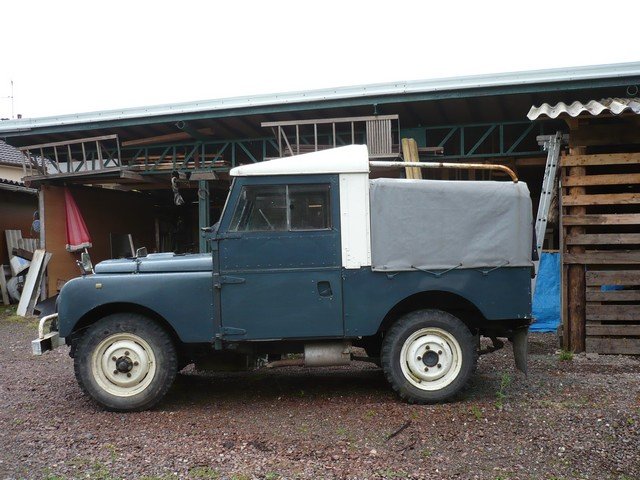 She's down for five years. Its owner is too old to drive. (75 years old)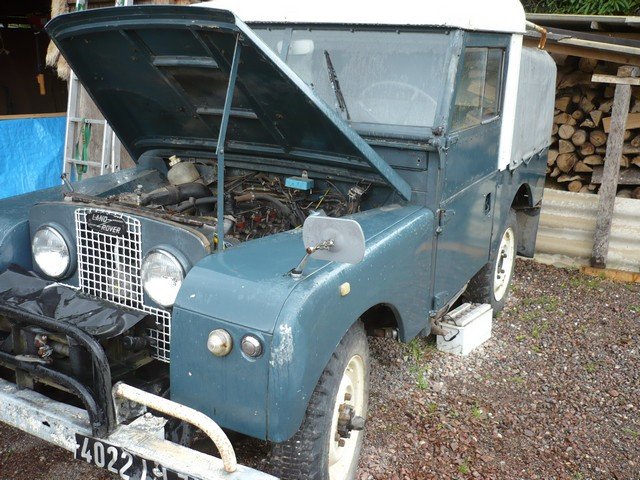 Peugeot J7 engine and modified wiring loom.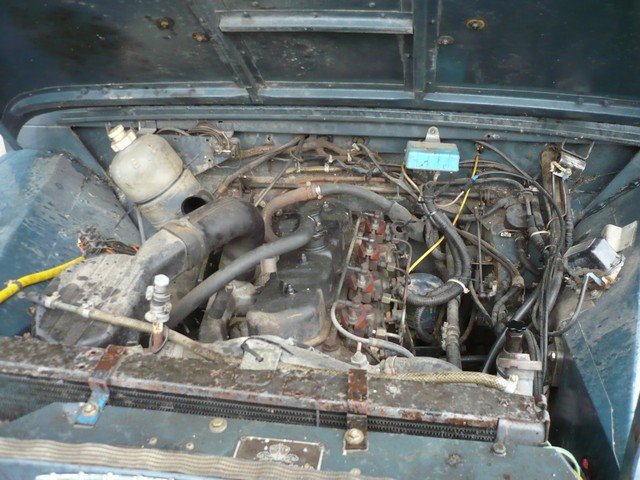 Tuned upholstery.
On the rear :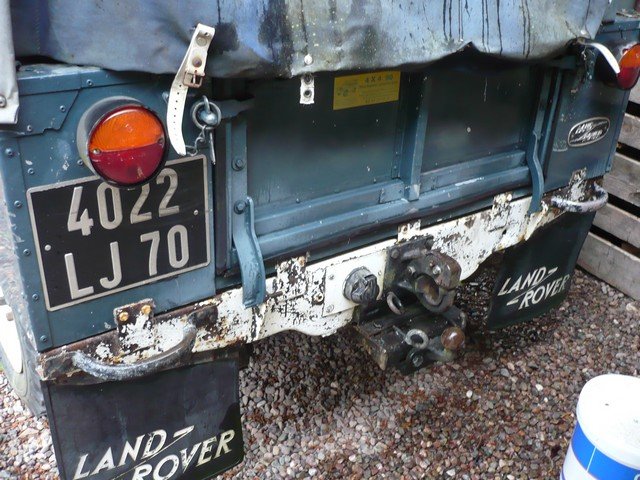 In the rear tub I can find some genuine parts, disassembled in 1992.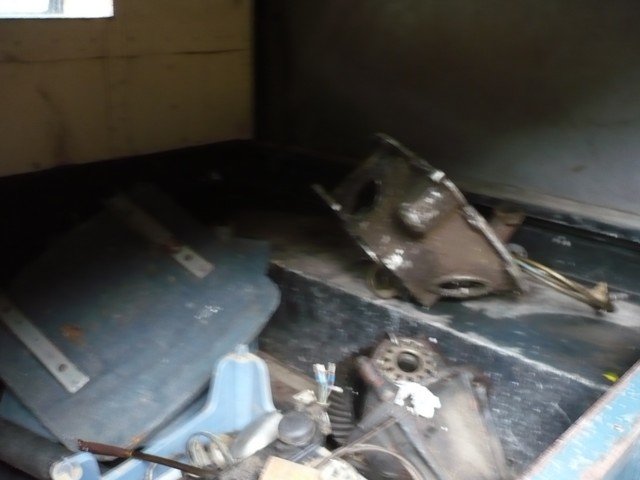 Under a shelter in the garden. Behind some pallets sleep for almost 20 years the genuine engine, gearbox and steering column !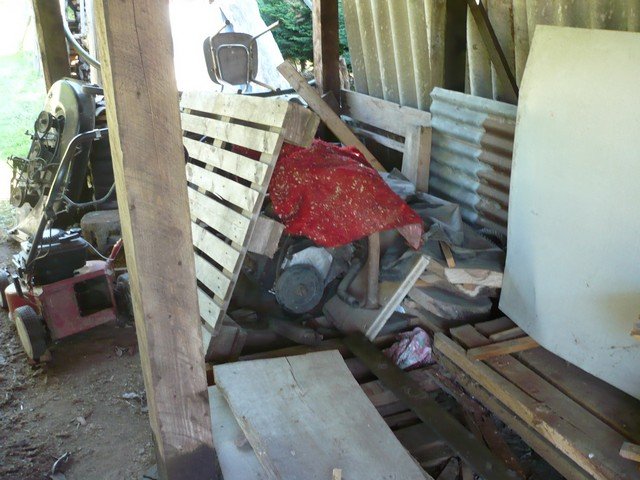 Needless to say it is very rare that the original parts are kept as long after a change. It was a real bargain.
Souvenir photo of the owner in front of his vehicle. 18 years together, a lot of services and lots of modifications, it leaves memories...